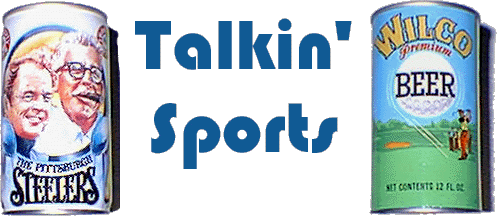 ---
March, 2007
Your host this month is Kevin McCabe, #29959
Sports Cans Chapter Member #3
---
28th Annual BLUE GRAY
February brought us the 28th Annual Blue & Gray show in Fredericksburg, Va.
This year we had the largest turn out of Sports can collectors ever ! The weather was a little cold and a few snow flurries didn't dampen the mode. Even some new Sports Cans were discovered and a good time was had by all. We held our annual meeting on Friday afternoon.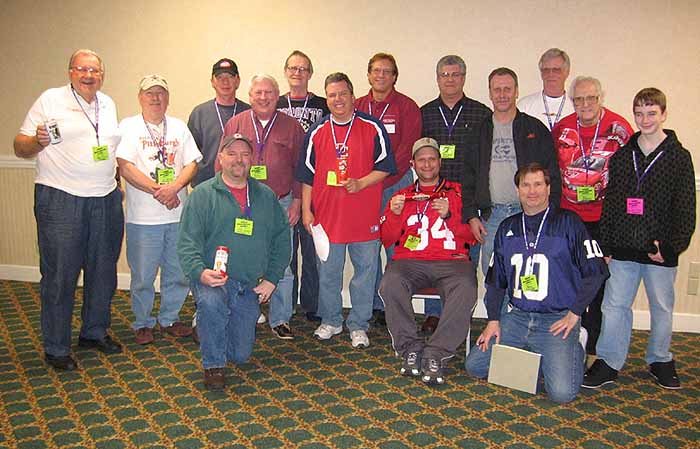 Left to right back row: #40 John Kizis, #34 Jim Sevison, #13 Clyde Moyes, #26 Robin Carlsen, #43 Kerry Winters, #3 Kevin McCabe, #44 Joe Germino, #29 Stuart Gellis, (a vistor), #1 Bruce Remick, #21 Jim Demmeka, Danny McCabe
front row, on knee: #11 Joel Watters, #2 Marc Austin, #22 Paul Dodge
We are proud to announce that Bruce Remick was voted a Life Time Membership, for his many year devoted to the sports can hobby. Bruce is the first collector to specialize in sports can collecting. Congratulations Bruce.
The Special Olympics is the Sports Cans Chapter Charity of Choice. We announced that our Chapter raised $110.00 dollar donation for the Special Olympics last year. We hope to raise even more this year.
Here are some pictures of our members enjoying the Blue Gray.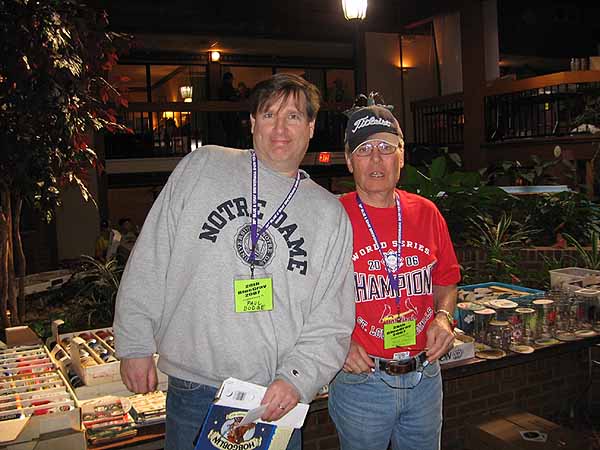 #22 Paul Dodge & #41 Peter Lindsay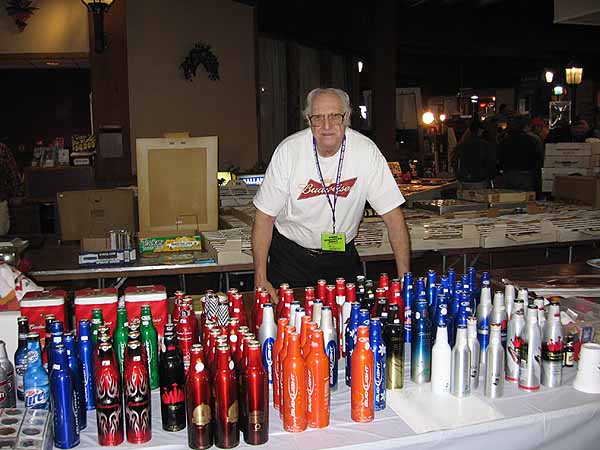 #21 Jim Demmeka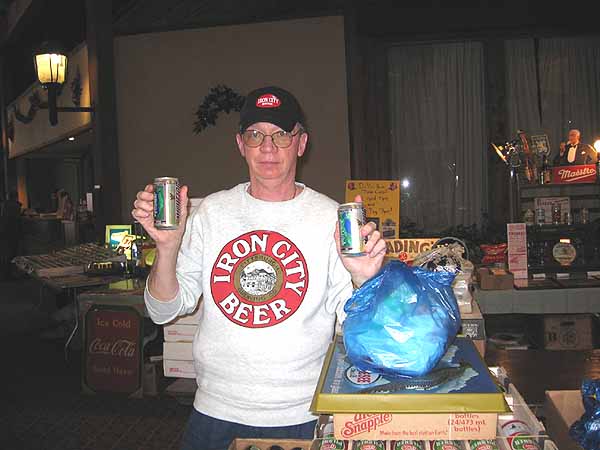 #13 Clyde Moyes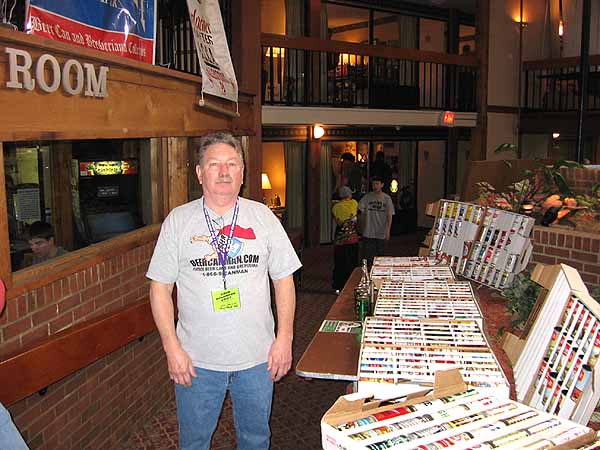 #34 Jim Sevison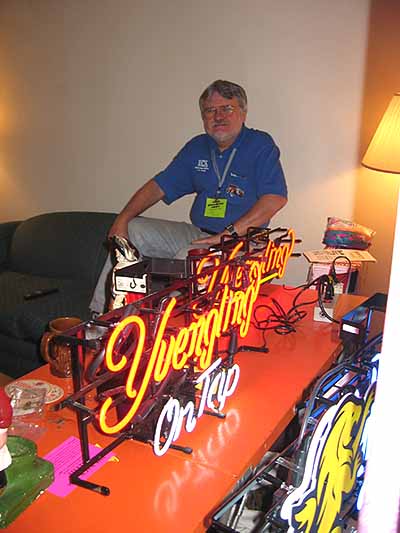 #14 Jerry Matonis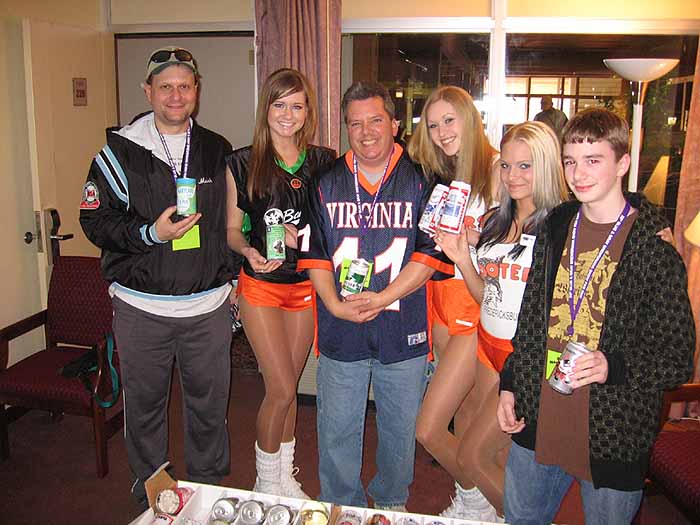 Marc, Kevin, & Danny with some new friends !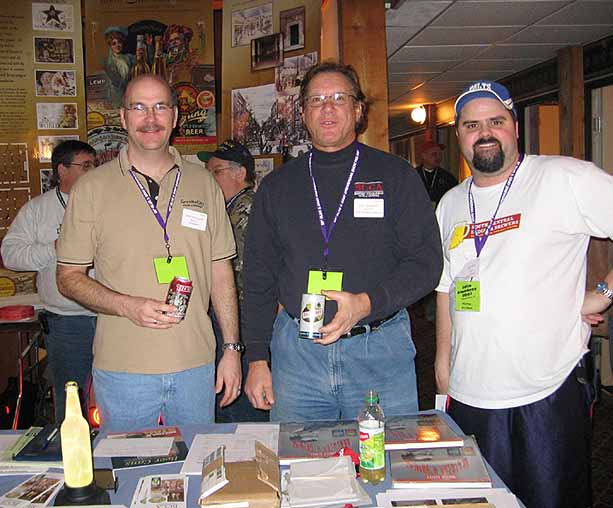 BCCA President Mike England & V.P. Joe Germino
NEW CAN REPORT
# 21 Jim Demmeka, from Michigan, discovered that Bud Light had produced an Orange Alumabottle, different from the Orange Halloween Alumabottle.
This Alumabottle was distributed in three areas of the country only. Syracuse, NY(University of Syracuse Orangemen), North Carolina (near Clemson University, home of the Clemson Tigers), and in Tennessee (University of Tennessee Volunteers).
All these teams colors are bright orange. There is no reference to any team or sport on this can , but knowing the history of the distribution, I now have one of these cans on my sports can shelf.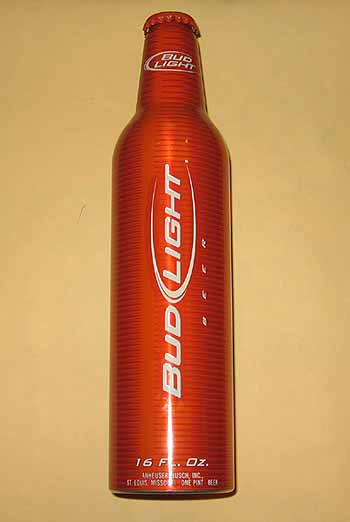 #40 John Kizis from Florida had several new Budweiser Alumabottles from his home state.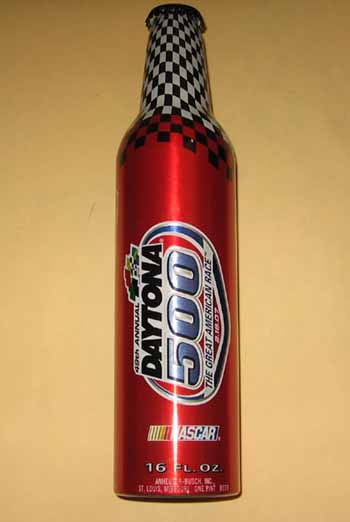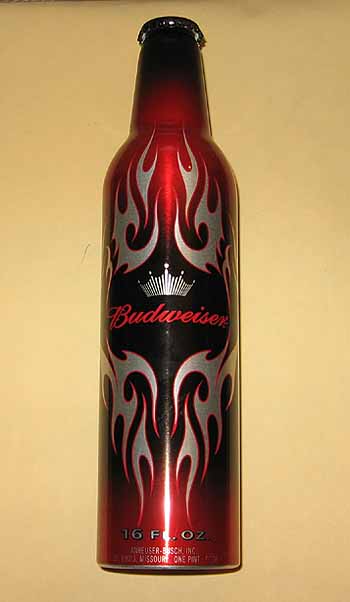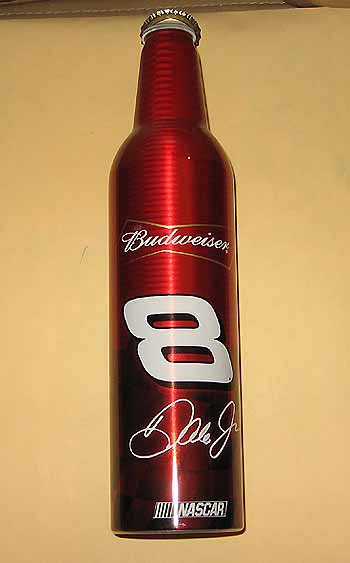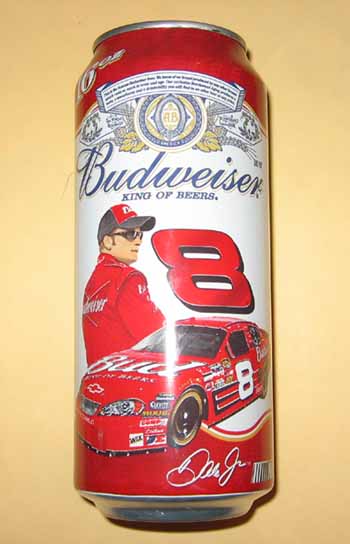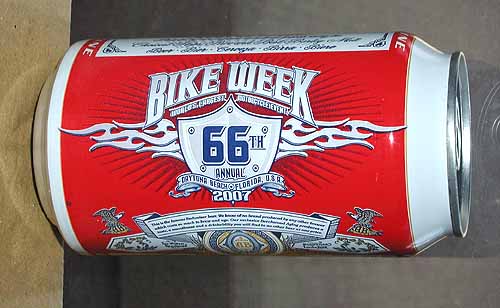 #11 Joel Watters from Ohio first reported Miller Lite 24 oz RACING "GETIN2IT" with NASCAR Driver Kurt Busch and later a second variation showed up - here are both -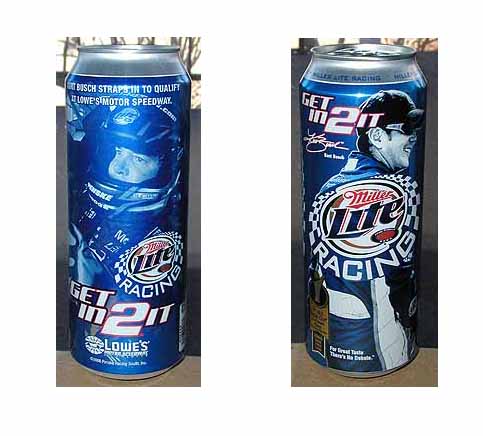 Coors Light 24oz. Racing NASCAR Can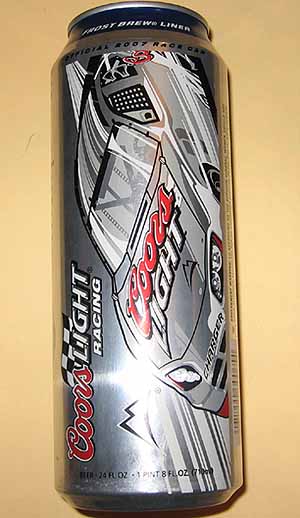 #2 Marc Austin in Maryland discovered this New A.B. can 14.9 oz. Bare Knuckle Stout (Boxing can)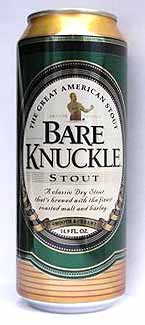 There has been some confusion on the New Coors Super Bowl cans. I helped confuse the issue when these cans first came out I thought I had a blue version of the 5 liter Coors Light can, and reported it as such to one collector. I was mistakenly looking in the wrong area of the can. There is only one Coors Light 5 liter can known and the writing of the XLI logo is Orange. Some of the writing on other cans are different. Here are the differences reported to me by Coors Collector Joe Prin.
2007 Super Bowl XLI Coors cans
12 ounce Coors Light- Blue Logo
16 ounce Coors Light- Orange logo
24 ounce Coors Light- Orange logo
12 ounce Coors Banquet- Blue Logo
16 ounce Coors Banquet- Blue Logo
24 ounce Coors Banquet- Orange Logo

Here's a Jim Beam "Beam & Cola can I found at the Blue Gray Show that has a picture of the Jim Beam Indy car on it.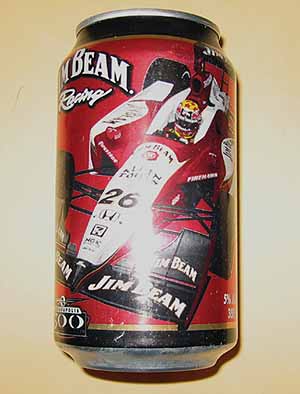 INTERNATIONAL CAN
My first cousin Kasandra Seiwell who is a missionary and a teacher in Thailand sent me this can - Singha Beer Tennis "Thailand Open"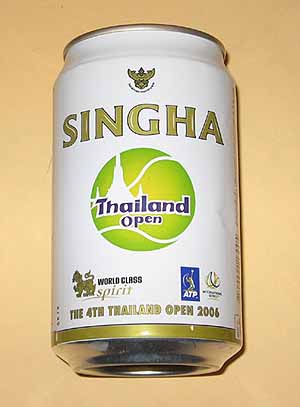 Sports Cans Nominations
The Sports Cans Chapter Nomination votes are in. For U.S. Can of the Year we are nominating The Budweiser Sturgis Rally Alumabottle as our first choice. On International Can of the Year we went with Bo Beer from Japan (Picture of Bobby Valentine former Mets Manager now Manager of the Chiba Lotte Marines of Japan's Pacific League).
Nominations for the Hall Of Fame: 1) Bruce Remick/SCC#1 (sports can pioneer)
2) Rayner Johnson (Founder of the Blue & Gray show)
3) "Big John" Kizis/SCC #40 (Sports Cans Chapter Member)

NEW WEBSITE COMING SOON…
The Sports Cans Chapter Website, under advisement from Scott Spencer, will soon have a new and improved home. Some of the big differences -
1. The URL will now be www.sportscans.com
2. Large increase in storage space for the growth of the chapter
3. Chapter related e-mail accounts available - for example - kevin@sportscans.com
4. Web Mail - members would be able to retrieve mail anywhere they can access the internet

Please keep the can reports coming. Thanks to all who contributed to this issue.
Cheers!


Kevin McCabe
---
Spencer's Beer Can Korner*** U.S. Chapters*** At-Large Chapters*** Int'l Chapters*** Member Info

What's New*** Feedback